Insect Exploration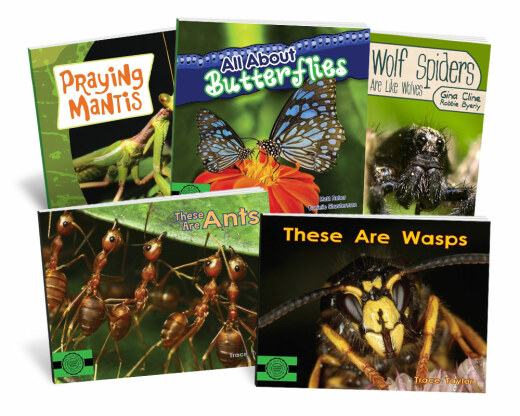 Kids are enthralled with these amazing close-up photos of all kinds of bugs, from tarantulas that can eat small birds to praying mantises that eat each other.
Reading Level:
Appropriate for readers ages 5–8
Terms & Conditions:
eBooks are for personal use only and are accessible on up to 5 devices.
Reading Level: 2 Green
To read 2 Green books successfully, a reader needs to know 120 sight words and be able to use initial blends and digraphs to figure out new words. Learn more about 2G.