About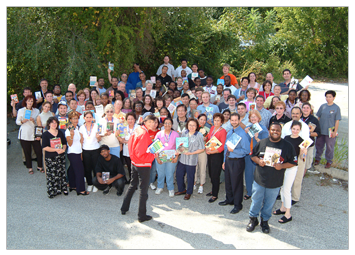 American Reading Company is a nationally renowned leader in scientifically based educational programs that promote sustained academic achievement. Today more than a million children in thousands of schools across 42 states are using the company's system to learn to read. American Reading at Home is making this same award-winning, school-based program available to parents, grandparents, caregivers, and homeschoolers to use at home.
American Reading Company was founded by Jane Hileman, a former teacher, reading specialist, and university educator who is also a mother of two. While working in the classroom, Jane saw how quickly students advanced when using "books that fit" – that is, books at the appropriate level of challenge that match both the precise stage of the child's reading development and the child's interests. Twenty years later, built on this very premise, American Reading Company is helping to improve the self-esteem and confidence (along with test scores) of young aspiring readers everywhere.
Central to everything American Reading Company does is our mission: for every child in America to read on or above grade level. For more information, please visit www.americanreading.com.