Contact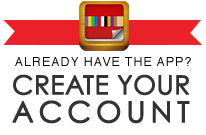 We welcome your feedback! Please email us with any questions or comments about our reading program.
If you are having trouble placing an order or have questions about an existing order please email us. If you are looking for your order confirmation or shipment tracking information, please be sure to check your spam folder as these emails are sent automatically and can sometimes get flagged as spam.
We are open Monday through Friday 9AM – 5PM EST and you can count on a reply from us within one business day.
American Reading Company 201 S. Gulph Rd. King of Prussia, PA 19406