Our best value at just two dollars per eBook! The Spanish eBundle includes all the eBooks you need to help your child gain confidence in reading from the very earliest stages of reading—before he/she can even read words—up to the first grade (2 Verde) reading level. The 75-eBook collection includes 25 eBooks at each level and offers the breadth and depth of titles to support optimal independent reading growth. Your child can read these eBooks on any computer or device using ARC Bookshelf.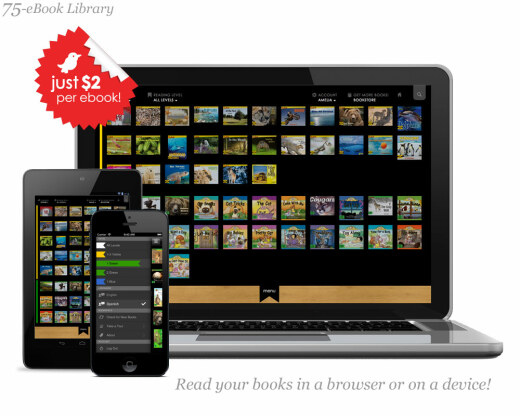 Reading Level:
Language:
Spanish
Also available in English
Terms & Conditions:
eBooks are for personal use only and are accessible on up to 5 devices.
25
e

Books at

1-3A Level

Includes 5 Great eBook Collections:
A la cabeza de la cadena alimentaria
Exploración de la vida marina
25
e

Books at

1V Level

Includes 5 Great eBook Collections:
Animales salvajes de América
25
e

Books at

2V Level

Includes 5 Great eBook Collections: